World Cup 2023
Shakib with nine other World Cup captains ready to lead
|| CF DESK ||
Ten captains, who will lead their nations for World Cup glory in India with 48 matches being played over 46 days at 10 different venues.
Here are the factfiles of ten skippers-
Factfile on Bangladesh captain Shakib Al Hasan ahead of the Cricket World Cup which gets underway in India on Thursday: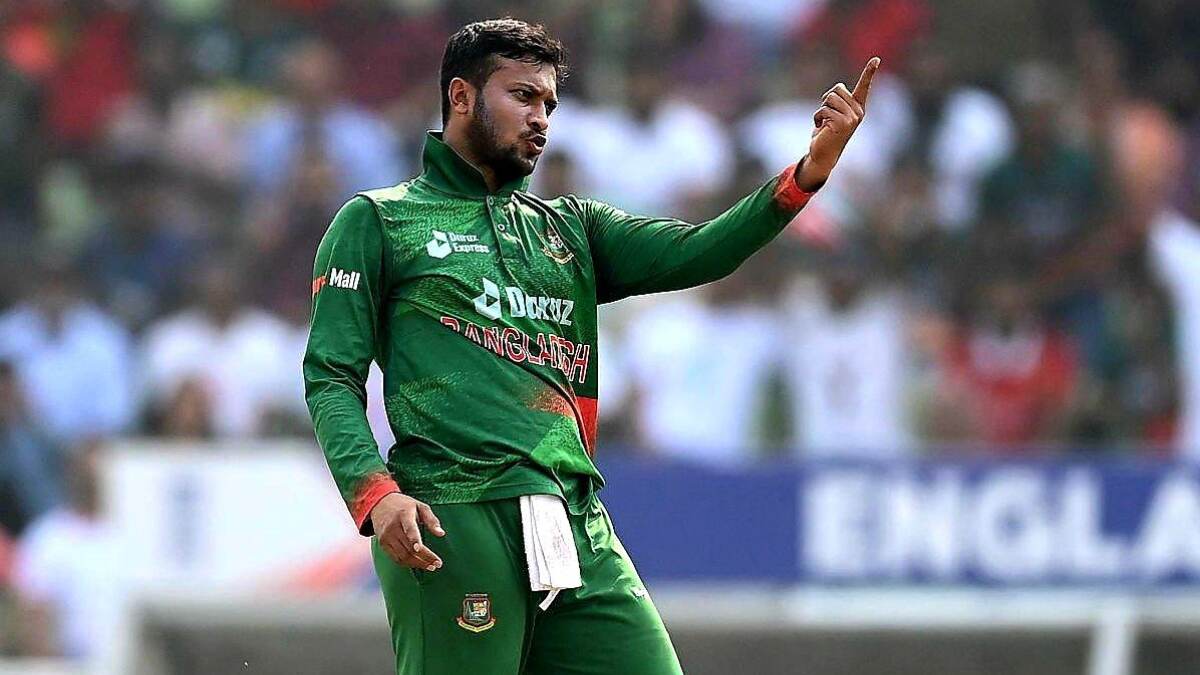 One of the game's leading all-rounders, Shakib has amassed 14,220 international runs over his 17-year career and 681 wickets with his off-spin and has captained Bangladesh in all three formats.
He skippered Bangladesh to their maiden overseas Test series victory in the West Indies in 2009 and first Test win over England in 2016.
In ODI cricket, Shakib shone at the 2019 World Cup where he scored 606 runs in eight matches, surpassing the record of Sachin Tendulkar for most runs in a group stage.
International ODI career
Matches: 240
Runs: 7,384
Highest score: 134 not out
Average: 37.67
100s: 9
50s: 55
Wickets: 308
Best bowling: 5/29
Average: 29.32
Factfile on Australia captain Pat Cummins ahead of the Cricket World Cup –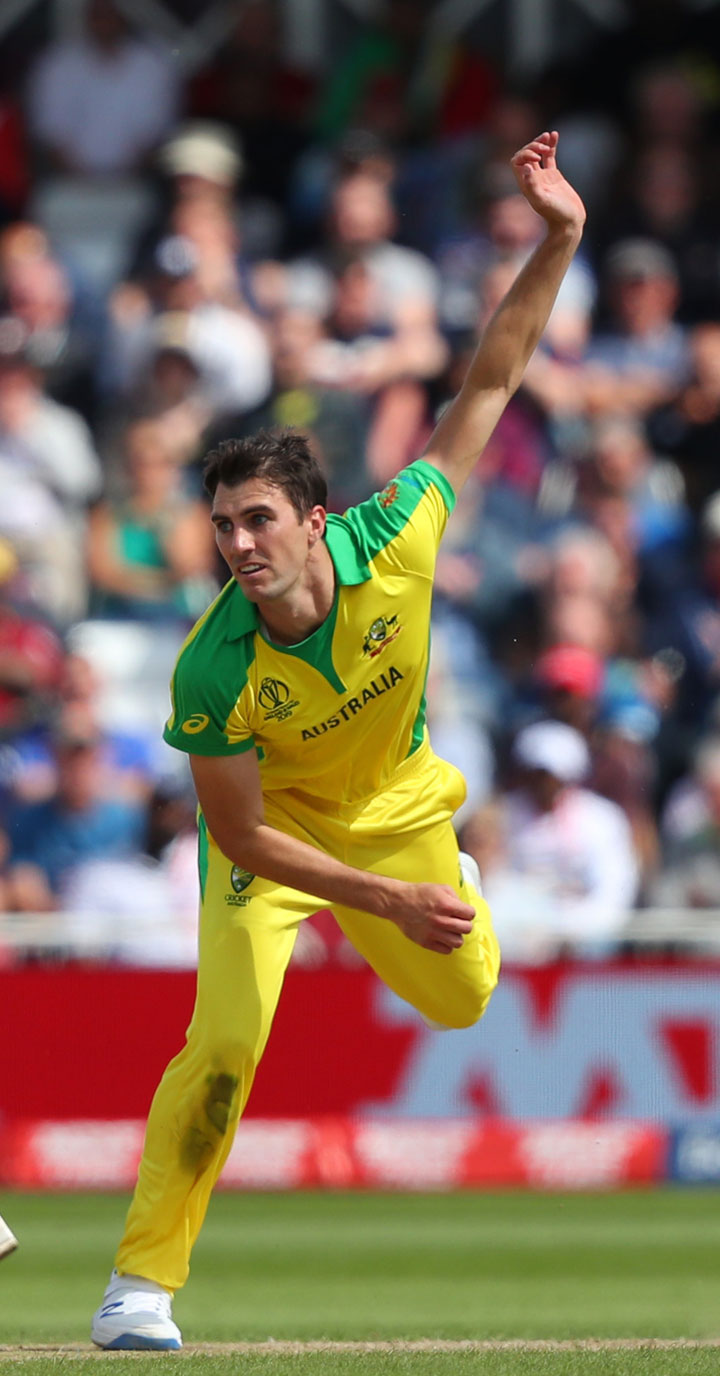 Name: Pat Cummins
Age: 30
Playing role: Bowler
Fast bowler Cummins made his Test debut at just 18 but his career has often stalled due to back injuries.
A clean-cut image was crucial for Australia in the aftermath of the notorious 2018 ball-tampering scandal in South Africa so he was the ideal candidate to succeed Tim Paine as Test skipper in the light of Paine's 'sexting' controversy in 2021.
Cummins took over the ODI captaincy in 2022 after the retirement of Aaron Finch.
His best ODI figures of 5/70 came in India in a four-wicket win at Mohali in 2019.
Cummins' experience of having turned out for three different IPL sides could prove crucial at this World Cup although he remains raw in the ODI leadership role having only captained Australia in four matches.
He missed the series in India earlier this year due to the death of his mother while a wrist injury sidelined him from the recent five-game clash with South Africa.
International ODI career
Matches: 77
Wickets: 126
Best bowling: 5/70
Average: 27.99
Factfile on Afghanistan captain Hashmatullah Shahidi ahead of the Cricket World Cup –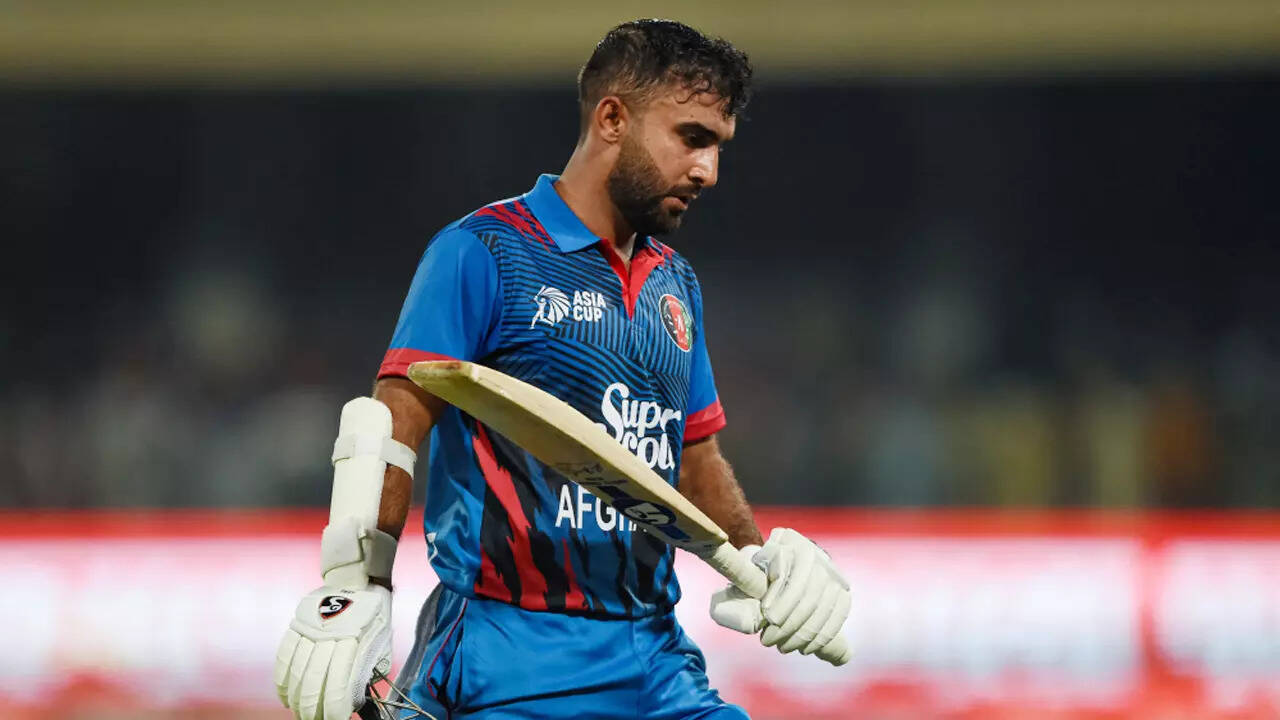 Name: Hashmatullah Shahidi
Age: 28
Playing role: Batsman
Named as captain in May 2021, Hashmatullah took over from Asghar Afghan whose second stint in the job lasted just 15 months as the Afghanistan Cricket Board indulged in the captaincy equivalent of musical chairs. Asghar had been replaced for the first time on the eve of the disastrous 2019 World Cup by Gulbadin Naib who oversaw nine defeats in nine games and lasted just six months before Asghar was recalled.
Left-handed batsman Hashmatullah became his country's first Test double centurion when he made an undefeated 200 on debut against India in 2018.
His best ODI score of 97 not out was made against Pakistan at Abu Dhabi in 2018 while two of his 16 half-centuries came in his two most recent matches against Bangladesh and Pakistan at the Asia Cup.
International ODI career
Matches: 64
Runs: 1,175
Highest score: 97 not out
Average: 32.27
100s: 0
50s: 16
Factfile on England captain Jos Buttler ahead of the Cricket World –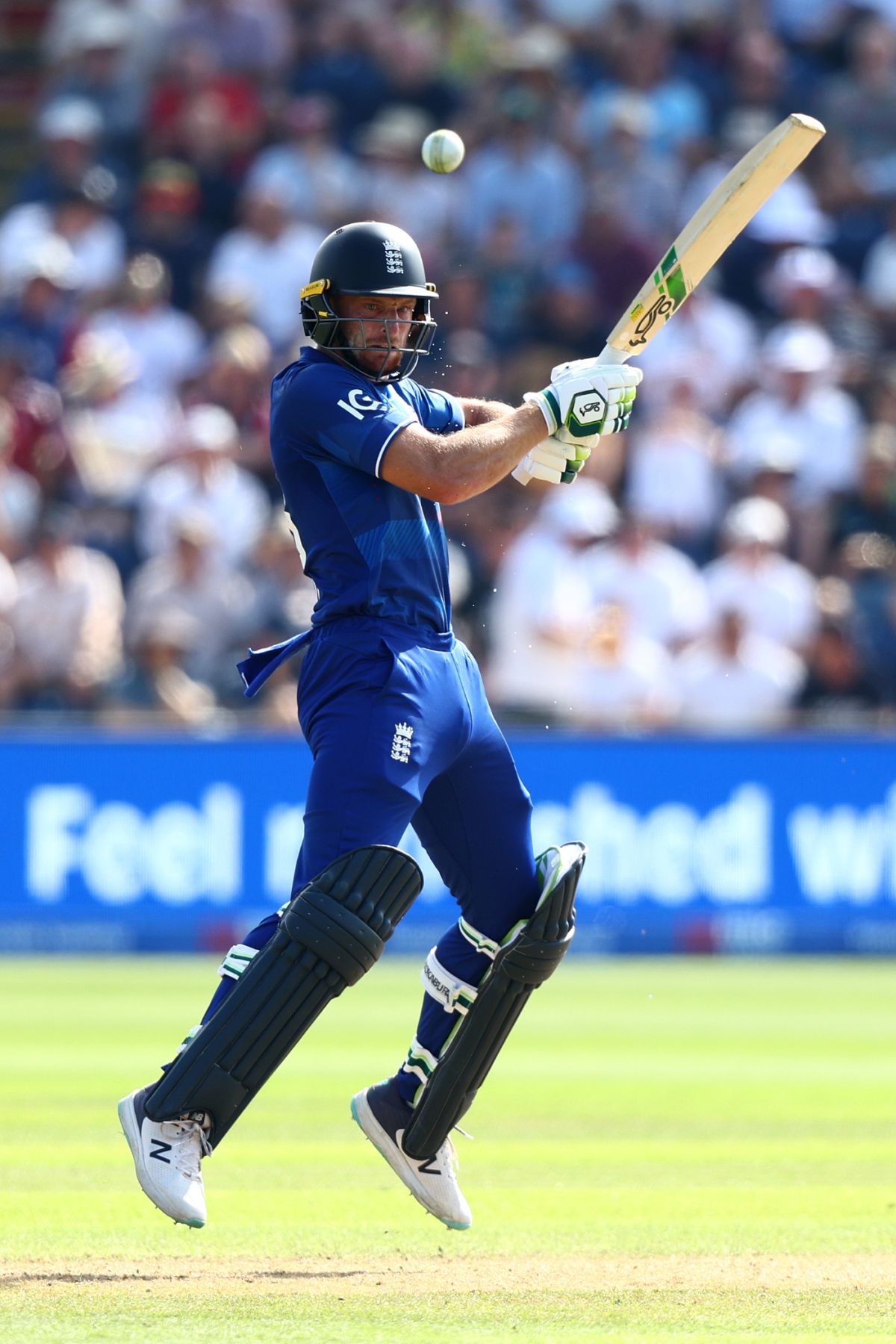 Name: Jos Buttler
Age: 33
Playing role: Wicketkeeper batsman
One of the cleanest hitters in world cricket, Buttler took over as England's white-ball captain last year following the retirement of Eoin Morgan, leading the team to the T20 World Cup title in his first major tournament as skipper.
While his Test career eventually fizzled out after a surprise recall in 2018, the softly-spoken Buttler's explosiveness with the bat has elevated him to the very top in the game's shorter formats.
Vice-captain at an unhappy 2015 World Cup, Buttler played a starring role in the final four years later -- making 59 off 60 balls in a vital stand with Ben Stokes, before adding crucial runs in the Super Over and sealing victory by completing the run-out of Martin Guptill.
International ODI career
Matches: 169
Runs: 4,823
Highest score: 162 not out
Average: 41.57
100s: 11
50s: 25
Catches: 211
Stumpings: 35
Factfile on India captain Rohit Sharma ahead of the Cricket World Cup –
Name: Rohit Sharma
Age: 36
Playing role: Batsman
Despite making his ODI debut in 2007, Rohit is a relative novice as captain in the format, first taking charge in 2017 and then becoming the permanent successor to Virat Kohli in 2022.
In all, he has been at the helm for 34 matches and overseen 24 wins including a run to the recent Asia Cup title when India crushed Sri Lanka by 10 wickets in the final.
Rohit is the only man to have made three double centuries in ODI cricket -- 208 against Sri Lanka in 2017, 209 against Australia in 2013 and the all-time highest of 264 facing Sri Lanka in 2014.
He also has a double century in Test cricket for good measure.
At the 2019 World Cup in England, Rohit smashed five centuries, including 140 against old rivals Pakistan, but could not prevent India slipping to a semi-final defeat to New Zealand.
International ODI career
Matches: 251
Runs: 10,112
Highest score: 264
Average: 48.85
100s: 30
50s: 52
Factfile on Australia captain Temba Bavuma ahead of the Cricket World Cup-
Name: Temba Bavuma
Age: 33
Playing role: Batsman
Temba Bavuma, a torch bearer for black cricketers in South Africa, will be remembered as the first black South African cricketer to be named as the Proteas men's captain, and before that, as the first black African cricketer to hit a Test century for South Africa.
Bavuma made his national team debut in late 2014, when he was picked to the squad for the West Indies Test series. When he got his second chance in Bangladesh in the middle of 2015, he impressed his squad with a half-century.
In March 2021, Bavuma made news again when he was named South Africa's limited-overs captain after Quinton de Kock stepped down.
International ODI career
Matches: 30
Runs: 1,367
Highest score: 144
Average: 52.58
100s: 5
50s: 4
Factfile on Netherlands captain Scott Edwards ahead of the Cricket World Cup –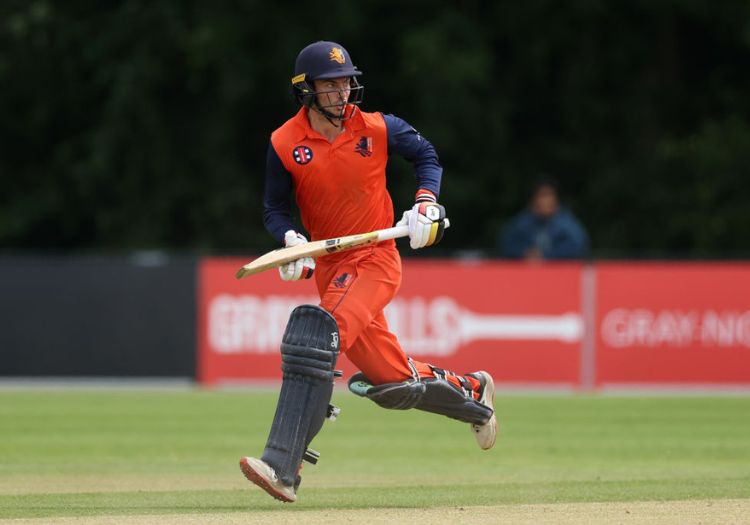 Name: Scott Edwards
Age: 27
Playing role: Wicketkeeper batsman
Tongan-born Edwards grew up in Australia and qualifies as a Dutch player through his grandmother.
While playing semi-pro club cricket in Australia, Edwards made ends meet by training as an electrician.
Made his Dutch debut in 2018 and four years later hit three consecutive half-centuries in a home series against England.
Edwards played a starring role in June this year when the Dutch grabbed one of two qualifying places for the World Cup.
In that tournament in Zimbabwe, Edwards hit four fifties including 67 in a high-scoring tied match with two-time champions West Indies which the Dutch won on a Super Over decider.
International ODI career
Matches: 38
Runs: 1,212
Highest score: 86
Average: 40.40
100s: 0
50s: 13
Catches: 36
Stumpings: 6
Factfile on New Zealand captain Kane Williamson ahead of the Cricket World Cup -
Name: Kane Williamson
Age: 33
Playing role: Batsman
Widely considered New Zealand's greatest ever batsman, Williamson has been a mainstay and the glue of the team since his debut in 2010. Such is his importance, he was given as much time as possible to prove his fitness after rupturing his ACL in March.
Named player of the 2019 World Cup, Williamson handled defeat in the final with remarkable grace as England snatched the trophy away from New Zealand in the cruellest of manners.
Comfortable against pace and spin, he has made his orthodox style work in white-ball cricket despite the shift towards power-hitting in the T20 era.
He only returned from a six-month lay-off in a warm-up match last week after injuring his right knee while fielding in the opening game of the IPL, and will miss the opening game of the tournament as a precaution.
International ODI career
Matches: 161
Runs: 6,554
Highest score: 148
Average: 47.83
100s: 13
50s: 42
Factfile on Pakistan captain Babar Azam ahead of the Cricket World Cup -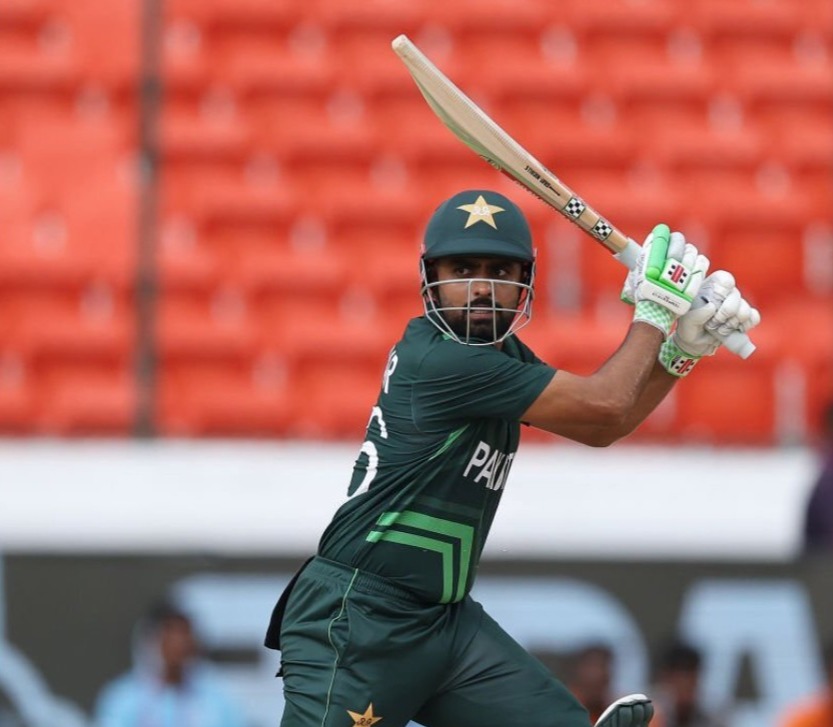 Name: Babar Azam
Age: 28
Playing role: Batsman
The world's top-ranked ODI batsman, Babar is captain across all three formats and has amassed more than 12,500 international runs, boasting multiple centuries in each category.
His staggering ODI average of 58.16 betters even that of India superstar Virat Kohli while his 19 centuries for Pakistan is just one behind the all-time best set by Saeed Anwar.
Babar is also Pakistan's biggest run-maker in T20 internationals and boasts the highest score of 122 in the format.
Despite failing to get out of the group stage at the 2019 World Cup, Babar shone as he became the fastest Pakistan batsman to reach 3,000 ODI runs.
Against Bangladesh, he broke Javed Miandad's record of most runs in a World Cup by taking his total to 474 in eight innings.
In May this year against New Zealand, he became the fastest man to make 5,000 ODI runs, the mark coming in his 97th innings.
International ODI career
Matches: 108
Runs: 5,409
Highest score: 158
Average: 58.16
100s: 19
50s: 28
Factfile on Sri Lanka captain Dasun Shanaka ahead of the Cricket World Cup -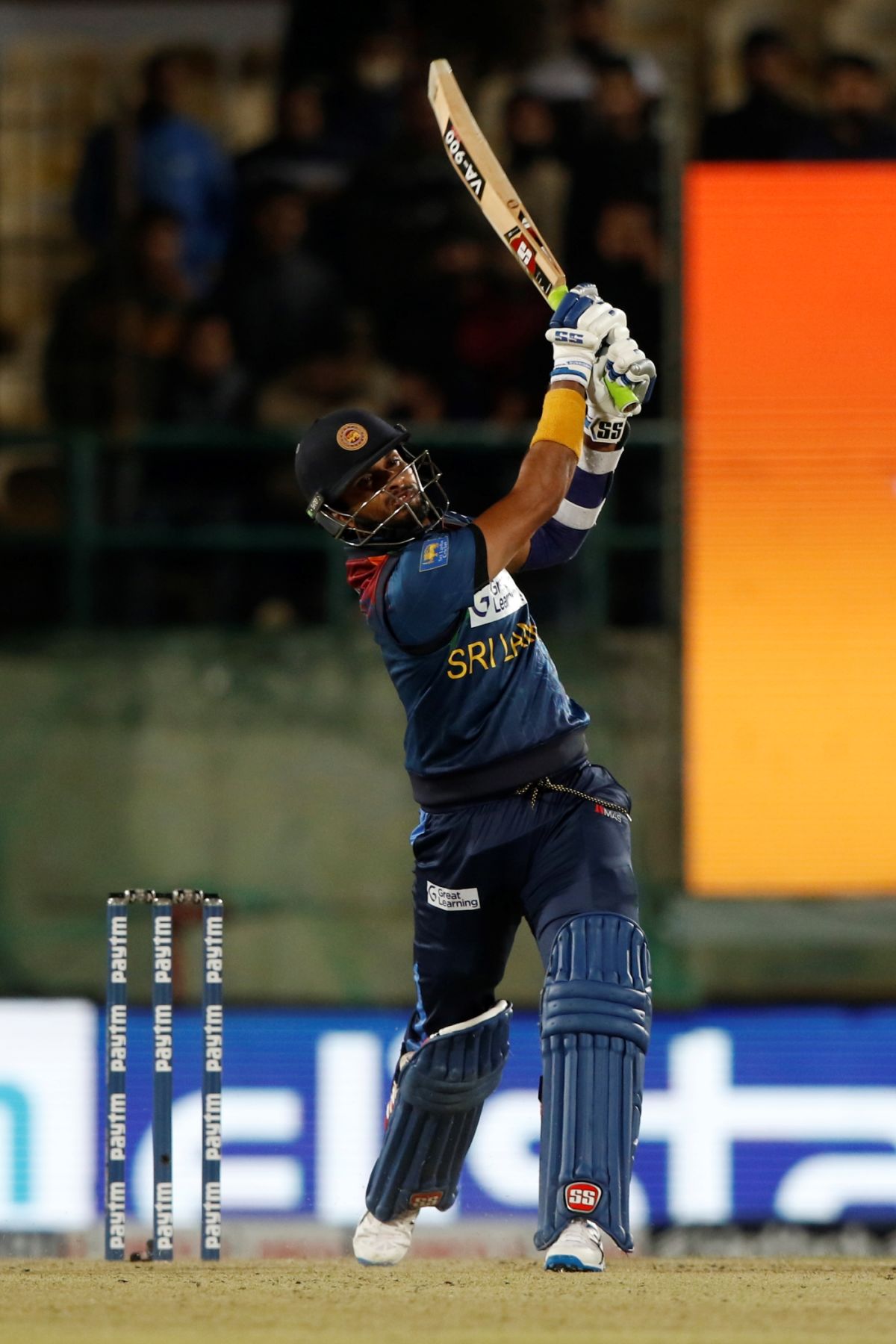 Name: Dasun Shanaka
Age: 32
Playing role: All-rounder
Shanaka arrived on the international scene in T20 cricket before graduating to ODIs punctuated by a brief Test career which yielded just six matches over five years.
He enjoyed a memorable ODI debut in 2016, scoring 42 and taking a career-best 5-43 with his medium pace against Ireland.
However, he endured a miserable time during the World Cup qualifying event in Zimbabwe in June, managing just 12 runs and taking five wickets.
Captain since 2021, Shanaka needs to boost the morale of a team who were crushed by 10 wickets by India in the recent Asia Cup final on home ground in Colombo.
International ODI career
Matches: 67
Runs: 1,204
Highest score: 108 not out
Average: 22.29
100s: 2
50s: 3
Wickets: 27
Best bowling: 5-43
Average: 34.11