IPL 2023
Bairstow set to miss IPL 2023
|| CF DESK ||
Jonny Bairstow is set to miss this year's Indian Premier League (IPL) and focus on preparing for the Ashes as he continues his comeback from broken leg, according to The Guardian.
In September, Bairstow was hurt in a fracture accident on a golf course. He experienced multiple fractures, an ankle dislocation, and ligament damage. He had surgery on his left leg, and he has come a long way since then.
However, it is anticipated that the IPL, which begins on March 31 and runs through May 31, will start too soon. Since his team, Punjab Kings, would have to keep an overseas spot open until the halfway point of the competition, Bairstow is likely to plan his return to playing for Yorkshire instead.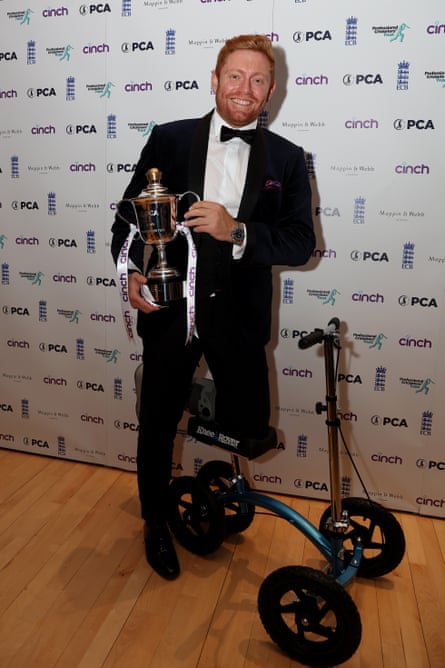 Bairstow has participated in 39 games in the IPL so far, scoring 1291 runs at an average of 35.86 and a strike rate of 142.65 while also recording a century and nine fifty-plus scores.
The cricketer had a respectable season last year, scoring 253 runs at a strike rate of 144.57 and recording two scores of at least 50.
Meanwhile, Ben Stokes is departing for the IPL despite worries regarding the knee injury that limited his bowling duties in New Zealand.