Cricket 2022
2022 Cricket Year Review: A Flashback of Global Events
|| CF DESK ||
Cricket has had an exciting year in 2022, with some thrilling matches and moments in three major global events.
Asia Cup, August 27
While the tournament can take place in any of the participating countries, it was held this year in the United Arab Emirates. The 2022 Asia Cup, on the other hand, was supposed to take place in 2020. However, it was pushed back due to the COVID-19 pandemic. Later, the tournament was scheduled to take place in Sri Lanka in June 2021, but it was postponed once more.
The tournament's main competitors are India, Pakistan, Sri Lanka, Bangladesh, Afghanistan, and Hong Kong. The Twenty20 International format is used for the tournament.
The tournament usually has a round-robin format consisting of a group stage, super four, and final. The six teams are divided into two groups, with the top two teams from each group progressing to the final.
This year India, Pakistan, and Hong King were in group A while Bangladesh, Afghanistan, and Sri Lanka were in group B. India, Pakistan, Afghanistan, and Sri Lanka proceeded to the super four. There were a few thrilling matches throughout the tournament.
Pakistan and Sri Lanka played the final, where Sri Lanka won the tournament by defeating Pakistan by 23 runs in the final.
Women's Twenty20 Asia Cup, October 1
It was an international cricket tournament held in October 2022 in Bangladesh as the eighth edition of the Women's Asia Cup. The Asian Cricket Council announced the tournament schedule on September 20, 2022. All the matches of the tournament were played in Sylhet.
Malaysia and the United Arab Emirates qualified for the tournament by reaching the final of the 2022 ACC Women's T20 Championship held in Malaysia in June 2022. Although Bangladesh was the champion of the last tournament, this year, the team could not perform very well.
India won their seventh Asia Cup title by defeating Sri Lanka in the final.
ICC Men's T20 World Cup, October 16
Australia hosted the event this year, and they were the winners of the previous tournament.
The tournament features 16 of the world's best cricket teams playing in a round robin format, with the top four teams advancing to the knockout stage.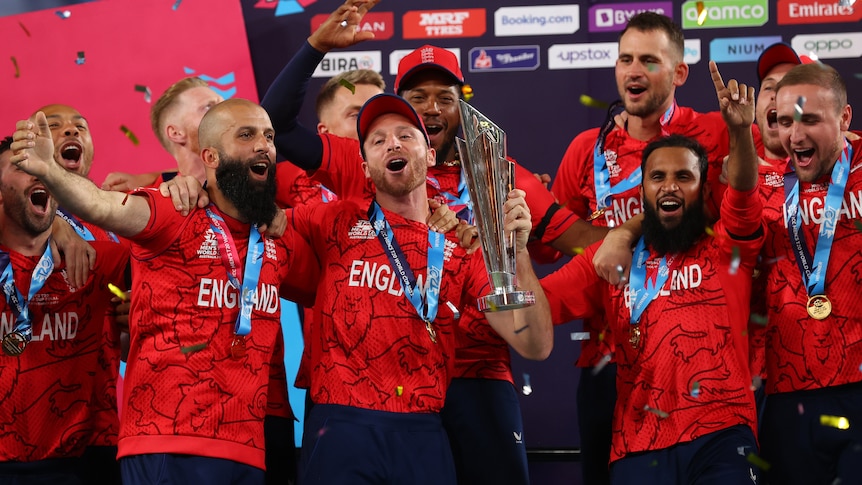 The teams that compete in the tournament are the top 12 teams from the ICC T20I Team Rankings, the host of the tournament, and three teams that qualify via the qualifying tournament. The tournament was originally scheduled to take place in 2020 but was postponed until 2022 due to the Covid-19 pandemic.
England won their second Men's T20 World Cup title by defeating Pakistan in the final.