Taibu's column
How cricketers' egos play a role in the sport
Merriam Webster's definition of EGO is an opinion one has for himself.
How much effect does this have on a cricketer? How much does it affect a cricketer positively or negatively? Some coaches, especially at the grassroots level, have understood how important ego is that's why they feed kids with a lot of positives. This, however, has its drawbacks when the kid starts to think that it's all about him.
Have you ever come across players who will say, "I don't know what the selectors see in so-and-so?" or "so-and-so will not dismiss me when I'm on the crease, or so-and-so can't hit me for a six?"
I'm glad this information is generally in changing room conversations for the sake of the egos in the other changing rooms too. One would think that this only happens in the lower echelons of cricket and at most between friends but no, this happens at the highest level as well.
I was 14 years of age when a friend stopped me from downplaying another cricketer. We were playing afternoon cricket during the winter at boarding school with a tennis ball and a stump which we used as a bat.
The batsman would stand by the wall where we had very wide stumps drawn to give the bowler a greater chance of getting the batsman out. I had batted for a considerably long time without being dismissed until I started laughing at him that he was not good enough to get me out.
Then I switched to bat left handed mocking him with the same words. He finally got me out and it was my turn to bowl. All this time I was having a great time chirping away as I took the ball to start bowling. I bowled the first ball which was played with ease.
Then I picked up the ball and said, "Don't worry, I don't need to bowl three balls to you, I will get you out in with this next one!"
I really didn't mean it because he was a very good batsman too but it happened that way nonetheless. I fell on the floor in laughter with the tummy facing down, hands folded across for my head to rest while my legs took turns kicking the floor. This was the best position for a now angry friend who had been boiling up inside.
One proper beating with a stump across my behind was a shock which numbed my laughing muscles. I got up hurriedly to get away from him before the second strike. This strike from my friend did better than any words of advice I could have ever received.
Many cricketers get emotionally touched when they get chirped, especially if there is some truth to it. Sometimes, it's just that one feels he has achieved more than all the opposition, which is why they feel that no one should sledge but show respect. The big test of character is how to deal with this. However, the top players normally wouldn't get involved and, instead, just continue to display class.
The other way ego gets poked negatively is within the changing room environment. Cricket fans around the world view a player getting dismissed on television and the screen shows their star all the way into the changing room but nothing after.
The walk back to the changing room has its own mysteries.
While one thinks on the dismissal, as he looks at his teammates, he has to wonder if he has let the team down. He knows they were depending on him for the task at hand. The worst thing for a player is to think that his teammates don't believe that he was up for the task or good enough to execute it.
Others tend to shut out all advice in this case while the stronger ones use it to motivate them for future tasks.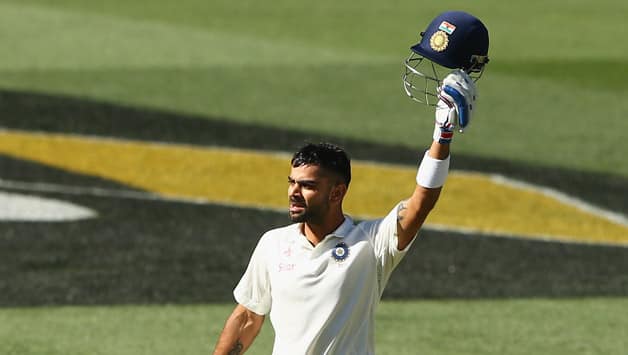 Kohli is always motivated by failures
Allow me to invite you to speculate with me. Joe Root is a lovely batsman to watch, he makes batting look so easy with his uncomplicated technique. The only fault one may find with him is his conversion rate, which should be higher for a player of that caliber.
His 80 in the first inning of the recently-concluded first test match may not be the talking point but was a class display for anyone who loves batting. A few days earlier, he had just scored two match-winning hundreds in the ODI series against a quality Indian team.
Despite so much talk about the quality of spinners in the Indian team, Joe looked comfortable and equal to the task at hand. The second one is to be remembered more than the first because of the bat drop finish.
It was as if to say that I have done it, what more can I say?
Now, was there a link between those two hundreds and being dropped from the T20 side? To be more specific: was the dropping of the bat a statement after being dropped from a batting position a few days earlier? Did Joe's ego work on the positive to give him a little more push to perform excellently in the ODI series to follow?
Only Joe knows the answer to that!